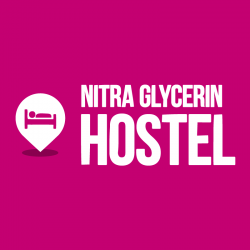 Discount: 10% with ESNcard
Come and enjoy your stay at the first youth hostel in the city of Nitra.
A place made by travelers, for travelers.
We are very close to the main nightlife street where you can find many pubs and disco.
You won´t get bored at Nitra Glycerin Hostel. You can play pool, ping pong, games at the playstation, or partecipate at our events and evening at the hostel. Beer pong match, quiz, social games challanges, sharing dinners are just some of the activities you can join. We have a free and super fast wifi and breakfast is included. Comfy beds,in a dorm or private room offer you the best comfort, and big commons areas are made for you to chill out or having a drink with friends. Staff will be answer to all your question and guarantee you will have a blast staying at out hostel. You will arrive as a guest and you will have as a friend.