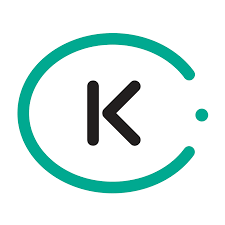 Erasmus generation loves to travel, right?
Now you can travel so cheap with our new partner, Kiwi.com, the online travel agency based in the Czech Republic. Kiwi.com is a leader in a technology called a virtual interlining, which combines the flights of more airlines into one single itinerary, so you do not need to book your flights separately when travelling multi-city. All flights are protected by Kiwi.com Guarantee to cover travellers with various incidentals during their journey, like a delayed flight, or baggage issues. Now you can enjoy great discounts, just search for your flight and get special promo codes with your ESNcard. Have a safe flight!  
Thanks to an exslusive cooperation between ESN Slovakia and Kiwi.com you can enjoy discounts up to 20 EUR from your next flight booked on Kiwi.com!
You can book your flight with Kiwi.com also with the mobile app, download here (for Android) or here (for Apple).
Below you can find our discount codes:
8EUR discount from the flight over 50EUR - CLICK HERE
15EUR discount from the flight over 100EUR  - CLICK HERE
20EUR discount from the flight over 150EUR - CLICK HERE
You can use every promo code once with your ESNcard. That means you can save 43 € on your next flights!
Terms & Conditions / Terms of use
Promo codes are available only for Erasmus incoming students studying in the Slovak Republic in summer term 2019 and own ESNcard.

Personalised promo codes are accessible only with ESNcard.

The promo codes are valid until 31/07/2019. So book until July, fly any time.

The code with a specific discount can only be used once, for one booking.

The promo code is only redeemable on bookings priced 50€ or above, 100€ or above 150€ or above

Only one promo code can be redeemed per purchase.

Promo codes cannot be combined with other promo codes.

Promo codes are not transferable, not redeemable for cash or credit.