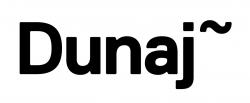 Get your 2€ discount from entrance fee on certain events in this cool place ! Only with your ESNcard. 
The cultural centre Dunaj~ is located in the centre of Bratislava. Dunaj~ is serving daily multicultural menu - including live shows, club nights, literature, visual arts, theater, social events. Part of the venue is the bar with a terrace which offers the best view on the Old town.
~Dunaj Bar doesn't sleep at night! We are open daily until the late night hours. On Sunday until midnight. ~ #latenightbar  
Come and enjoy great music. 
Here is a list of all parties with discount!